Are you tired of taking a course and after it's done you throw the materials on the shelf, never look at them again, and forget 95% of what the course taught you?
---
First of all, you're not alone.
Which is why I set out to develop WCB courses that provide practical knowledge you can apply right away. To any existing or future claims.
If you're a safety professional looking to upgrade you WCB claims management and appeals skills we have various courses to suit your needs.
If you're a business owner or work for a company where you have to manage and appeal WCB claims, we got you covered.
Regardless of your background or experience the courses we offer are delivered in a way that meet you where you are and help you to retain the knowledge to apply it whenever a WCB claim occurs.
Whether it's our e-learning courses or custom programs we ensure that you will get value from our training.
For custom programs or 1-on-1 coaching please contact us directly.
Otherwise:
Unsure How to Manage a Workers Compensation Claim?
For business owners and Safety Professionals unsure of how to manage a workers' compensation claims or WCB appeal, we have multiple in-person services in addition to self-study courses, to help you.
How does this serve me?
If you are someone that values learning and education to do your job better…
Our Online WCB Course is EXACTLY what you need
In our online WCB course, we provide you with a platform that addresses many of your concerns:
The elements you NEED for a successful appeal
How to manage WCB claims that builds trust with all parties
What to do on Day #1 of a WCB claim
What to say when negotiating modified duties with a worker
Or Perhaps Your Interested in Personal Coaching
With personalized coaching we work with you like a personal mentor and show you:
What to do when a worker first reports symptom
How to manage the claim from start to finish
What goals to set for yourself and the company
Understand all the costs in a WCB claim and how to avoid them
We walk with you step-by-step whether you have a claim or not
Is it Easier to Keep $1000 or Make $1000?
In our online WCB course, I'll show you how to CONTROL the flow of money!
Tell me HOW to CONTROL my MONEY!
Imagine having the knowledge that allows you to:
Create a custom program for your company that controls all costs while looking after the injured worker.
Understand the TRUE principles of WCB that decreases the time you spend managing and appealing WCB claims.
Realize what's missing in your abilities and filling those gaps
Image what it would be like approaching your WCB Claim or Appeal with …
Confidence
Regardless of the situation you're facing, the answers are a click away 24/7. Ensuring that you are reacting to a WCB claim with confidence that you're doing it right, in real time.
Answers
You get quality VIDEO CONTENT where the most complicated elements of WCB are explained by an industry expert, and you receive ANSWERS to your toughest questions.
Appeal Templates
The ability to walk through our very own appeal template that we use to appeal all of our claims. This template has been proven to dramatically increase your chances of success.
Appeal Strategies
We give you our advanced strategies used by our consulting team that you can use regardless of your previous experience.


Get the EXACT answers you're looking for.
With all of our courses and services on one website, you get the exact answers you're looking for to: manage and appeal claims efficiently, without having to spend hours looking for information!
---
750,000+ claims reported across Canada annually
The number of claims it can take to negatively affect your account
Over 250,000 claims result in a Lost Time Claim (LTC)
Almost 35% of WCB claims require lost time wages
The average percentage of claims costs coming from wage replacement in LTC's
---
---
More Safety Professionals are choosing WCBconsulting.ca's WCB Training to learn how to manage WCB claims and appeals over:
Workers Comp staff advice, Employer Consultants, Hiring an Internal Case Manager
98% of Canadian companies are small businesses
According to the Government of Canada, they classify businesses accordingly:
Small Business 1-99 paid employees
Medium sized business 100-499
A large business has 500 or more paid employees
Business and Safety Professionals are ACTIVELY seeking new ways to Manage and Appeal WCB Claims
---
Companies are spending thousands of dollars on prevention of workplace injuries.
Yet when a Workplace injury does occur, it's how you react to it that often dictates how much this WCB claim affects the company. Without the ability to efficiently manage WCB claims…companies all across North America suffer.
What can YOU do?
The fact is most employers have someone internally to handle their claims. However, this person may not have the knowledge to manage the claim properly. They are often an H.R. Person, Office Administrator, Safety Person, or Manager/Supervisor. Things get even more complicated when you consider that most companies only have one or two claims a year.
Time is wasted due to inefficient management of the claim…
The wrong questions are asked…
Confusion and uncertainty wear down trust…
Frustration leads to mistakes…
However, when you understand the principles of WCB claims management and appeals, this all gets resolved.
---
What about hiring a consultant?
---
Especially if this is a claim that is rubbing people within the company the wrong way.
We are a consulting firm. We represent employers only. Companies will call us to do the investigations, submit the paperwork and guide the business through the WCB journey. If this is something you're looking for, then reach out to us and let us know.
Claims Management Representation
Contact us for a hands on WCB Claims Management consultant 
HOWEVER…
This can cost several $1,000's which many companies can't afford right now. Yet they are frustrated or angry, perhaps anxious about what this claim will do to their business.
ANSWER!
The our Online Courses or Personalized Coaching has everything you're looking for.
How much easier does life get for you and your organization, knowing that all the knowledge you need is a click of a button away. That the same expertise you could get with a consultant can be accessed for a fraction of the cost?
---
These Strategies can be retained and
Implemented Immediately!
---
If you want to know how to manage a WCB claim from day one, report the injury properly, arrange meetings and interviews, collect crucial information to help manage or appeal a claim, this information can be had in minutes!
The videos not only tell you what to do, but walk you through each step and show you how to do it using actual examples and conversations.
---
Do I need a previous experience?
---
Absolutely not!
Our courses are designed with input from business and safety professionals, so that the content can be learned and applied whether this is your first or 1 millionth claim.
Ready to Get Started?
If you want to know how to appeal a WCB claim, arrange meetings and interviews, negotiate and monitor a modified worker, collect crucial information to decide if you should manage or appeal a claim, this information can be had by clicking the button below!
Allow me to introduce myself
After working in WCB for 5 years, WCBconsulting.ca officially started in 2012. However, it began in 2011 after a series of friends approached me for help with their company's WCB claims. This quickly turned into helping friends that owned businesses and safety professionals managing or appealing their WCB claims.
I was also coaching football and slowly worked my way to the Canadian Football League (CFL).
After years of managing claims and taking various "claims management" courses I noticed a major gap in the quality of information taught to those that need it most.
As a professional coach and WCB expert, it's my belief that:
"If you give people good information, they make choices and can handle any situation."
Then things REALLY changed for me
---
For years now, I've made it my goal to become an expert in WCB and Industry Safety Classifications.
My focus is on understanding how WCB was making their decisions, and how this changed between different jurisdictions, industries, and even economic times. I quickly saw the pitfalls that many professionals faced when it came to WCB claims.
I knew that these are people like me, only they didn't have time to find this out for themselves, and worse yet, even if they did, they didn't know who to call for the information.
Which is why I created the online courses and personal coaching you see today.
Since 2011, WCBConsulting.ca has saved Canadian companies over $12 MILLION in Workers' Compensation premiums and rebates
After representing employers all these years and successfully reducing their premiums, increasing rebates, and helping them bid hundreds of millions in work, I have decided to add another component:
---
Online E-Learning for WCB Claims Management Courses
---
The reason for this online WCB courses is simple.
More and more businesses and safety professionals are looking for ways to spend less money but do more with it. They assign someone in the company to manage a WCB claim. Maybe that someone is you reading this now. That person isn't specialized in WCB, but they want to do a good job.
Where then are the tools to help these people?
Yes, WCB does their seminars. Associations have courses. I've sat in all of them. Including 2 years of University in Disability Management.
In my drive to become an expert in the field of Workers Compensation, I realized where the gaps were. Where all of these things fell short in helping Canadian Small and Medium Sized Business succeed in WCB / WSIB / Worksafe claims.
If you've been managing claims for a while, or just now getting into it…for whatever the reason. You came to the right place.
No where else can you find a:
Comprehensive
Practical
Applicable guides to managing and appealing WCB claims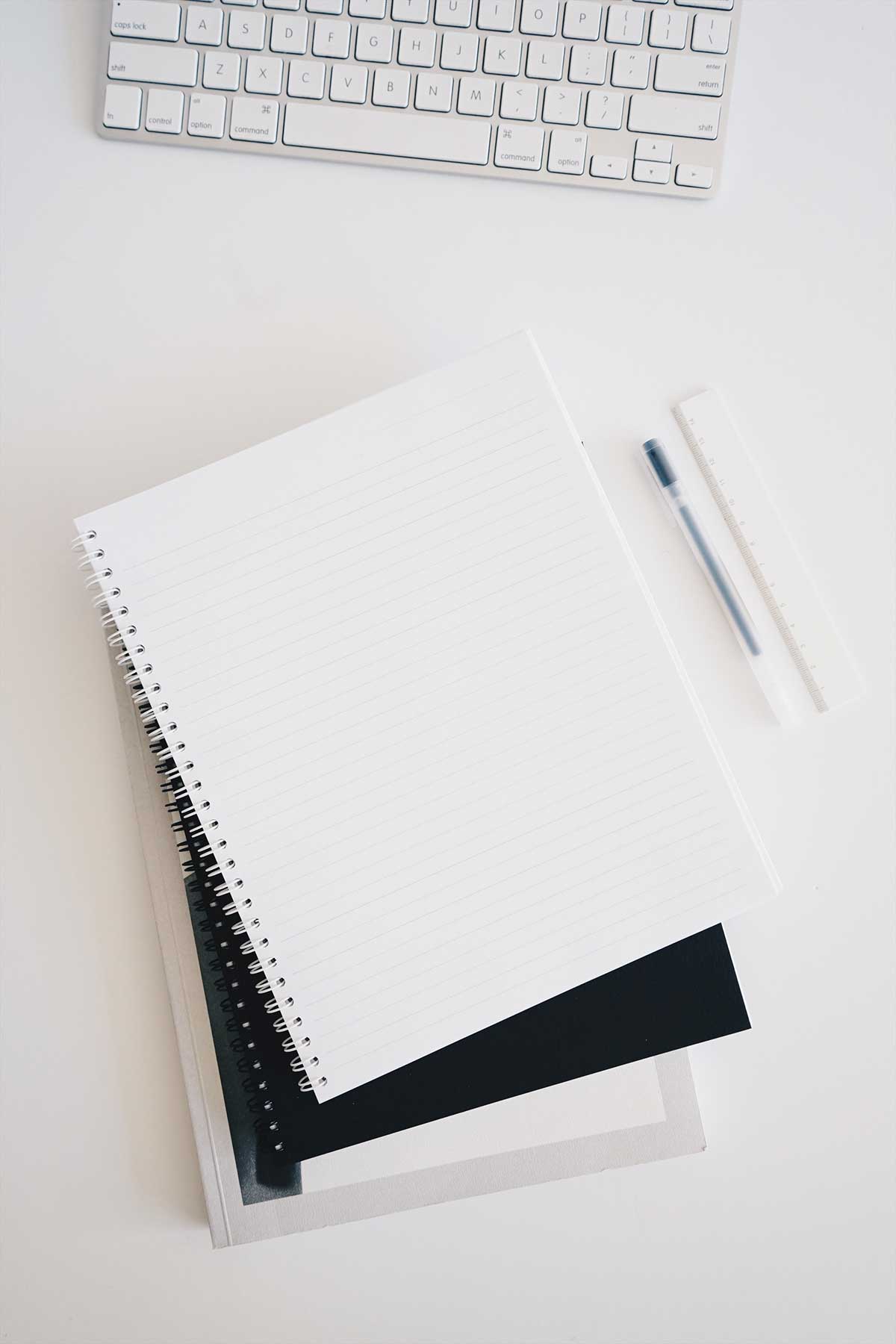 We have done all the work for you
How easy is it to manage a WCB claim? How easy is it to appeal a WCB decision?
It's as easy as:
---
Select your course
Choose the course that's best for your situation
Put in your payment information
You'll get instant access
Go through the course
Get the info you need that can be applied right now.
Follow the step-by-step instructions
Watch the video, follow the instructions and if you still have questions, then EMAIL us.
---
It doesn't get any easier than that. Expert knowledge whenever you want it. At your fingertips.
How much time, energy, and money can you save knowing this is available?
What makes up a WCB course?
---
Each module is a video explaining WCB strategies and principles
Videos varying in length from 3 to 8 minutes for easier learning
100% online
Certificate of completion!
---
Documents including company audit and policy template
Description to develop a company claims package
All documents are downloadable
---
If you take the course and have questions then email us
If you want a mentor to assist you let us know
Email support: if you have a question, email it and one of our team will respond personally.
How much work do YOU have to put in?
---
Each course is self-directed and you work at your own pace.
The courses are designed to provide you with the principles you need to be successful.
To see the benefits from the course, you will have to take action on claims as recommended in the lessons.
We recommend you bring a notebook to take notes you can refer to. In some courses we encourage you to bring an active file if you have it, so that you can follow along and let us help you manage through the e-course.
If there is something that seems confusing, you can always email our support team and we'll answer the question for you.
Course Breakdown
A quick look at the courses we offer.
Strategic Claims Management:

How to Prevent Lost Time Claims

A comprehensive look into all aspects of Strategic Claims Management. Designed to walk you through a claim from start to finish.
Interview:

How to Set-up Meetings and Conduct Interviews

How you ask a question, the type of question(s), the environment, tone of voice, all of this can have a profound effect on how you manage a WCB claim.

It is often said, to get the best WCB decision, you need the best information. You'll learn exactly how I interview and the process I use to get the most information in the shortest amount of time.
Managing a Worker on Modifed:

What to do on Day #1

A worker has symptoms and can't do their normal job. What action do you take? How do you know this is the right one? We show you what steps to take and how to manage a worker back to normal duties.
Negotiation:

Negotiating Return to Work and Modified Duties

While most claims go smoothly, what happens when a worker resists modified duties? How do you offer them? What are the tools you need to effectively negotiate return to work? This is just some of the topics contained in this course.
Program Development:

Setting up a Claims Management Program

Whether you are setting up a program for another company or your own, it's critical that you have the elements we discuss in this course to succeed. We show you how to build an effective program and team to assist in managing WCB claims.
Employer Orientations:

Frontline Supervision and Management Orientations

This orientation reminds management at all levels to their roles and responsibilities when it comes to WCB claims management. A 15-mins orientation that should be done annually with your management group.
Worker Orientation:

Notifying Your Employees About Modified Duties

Whether they have been long-term employees or new hires, it's important workers are orientated in the WCB claims management program. This 15-mins orientation shows WCB that your employees are aware of their responsibilities.
THAT'S JUST CLAIMS MANAGEMENT!
---
What About WCB APPEALS?
---
What Goes on in the WCB Appeals Course?
---
When we think of appeals, we often think it's us that are initiating it, but the truth is an appeal can come from a worker and you are trying to defend the company.
The appeals course is designed to help you increase your chances for a successful outcome regardless of who started it.
You might be asking yourself "increase my chances?"
Yes, that's correct.
When it comes to WCB, NO ONE can guarantee an outcome for you.
There are simply too many variables that even if you do everything absolutely perfectly…the decision can go another way. One of our rules is to always be transparent with the you.
In response to growing demand and to the disappointment of our competitors, we decided to open our doors and provide businesses, safety personnel, human resource staff, or anyone else tasked with appealing WCB Claims a Step-by-Step Tutorial.
We literally are showing you exactly how we appeal WCB claims from start to finish.
Regardless of your experience appealing Workers Comp Claims, this tutorial will teach all that you need to know. If you do have experience, it will open your eyes to a new way of doing something…better!
Course Breakdown
A Quick Look Inside the
WCB Appeals Course
The Course begins with an introduction and things you should consider before even getting involved in an appeal.
Next, we move on to:
Mindset:

How to Control Your Emotions

It's important to remember that your mindset can dictate how you present and manage a WCB appeal. We provide you with strategies to control your emotions to get the best result.
Formula for a Successful Claim:

This formula is the key to your appeal

If you know how WCB makes decisions, then you will know how to use this information in order to build a persuasive argument to influence WCB's decision.
The Elements of an Appeal:

The Structure to Build Your Appeal

If you ignore these elements, your chances to succeed in your WCB appeal decrease dramatically! Each element builds on the one previous guiding the WCB to the decision you want.
Letter Writing:

Creating a Compelling Argument

Most WCB require you to appeal a decision in writing. We provide you with a template to follow where you incorporate the elements of the WCB appeal to get a successful outcome.
---
PLUS, IF YOU NEED HELP YOU CAN ALWAYS GET COACHING
---
Many clients will take the course and then have us mentor them through their first appeal for that true immersive experience.
Quick Guide When Facing a WCB Appeal
---
Join the Other Professionals Already Controlling Their WCB Claims and Appeals!
As more and more companies look for ways to save money, more companies are looking for professionals that can do the job and effectively manage and appeal WCB claims.
You have now had the opportunity to see how these courses and services:
Provide practical knowledge you can apply right away
Relieve stress
Help your company
Improve your skills
Gain Confidence in WCB/WSIB/Worksafe issues
By signing up, you'll be able to replicate the industry tested strategies that have led to continued success for our clients. Whether you are facing 1 claim a year or 1,000 claims a year this course is for you. Regardless of the industry, the province…these principles can work for you!
---
See what other Safety Professionals and Businesses
that have signed up already know.
---
Join them right now and improve your knowledge,
gain control, lead your organization, and
start managing you WCB claims!
Who Would E-Learning Courses Work Best For?

This e-learning courses are designed for Business and Safety Professionals that are looking for knowledge that they can retain and apply whenever a WCB claims should arise.

If time is an issue, then having the ability to go in and out of the course at your own will is great for e-learners.

In addition, the course can be viewed across all platforms to help you learn these fantastic skills with No Extra Time (NET TIME.)

Whether it's to upgrade your current skill set, learn a new one, or help someone else. These courses were designed with people just like you in mind.
Are transcripts available for the video?

At this time transcripts are not included in the modules; however we are looking at providing transcripts in the future.
How often is course content updated?

We are constantly seeking out content to put in the members area. A lot of it comes from our members who email questions and then we post or write an article specific to that question for all our members to benefit from.

Our goal is to serve you with quality and practical content as it comes.

If you have an idea for a course then contact us.
How do I get 1-on-1 Coaching?

Coaching is offered on an hourly basis.

It doesn't matter if you've gone through one of our courses or are looking for advice on how to proceed with a claim that you're working on.

We will mentor you and guide you through the process.

We recommend you take our courses first because this saves time on explaining basic principles where we can focus that time on helping you take the next steps.

To inquire about coaching sessions and costs please contact us.
What about refunds?

It is our goal to provide a quality service and product to our clients. The information contained in the courses are practical strategies that can be implemented immediately. Refunds are available for e-learning courses, but are not available for coaching and consulting services.
What if I currently do not have a WCB Claim or WCB Appeal? Should I take the course?

Absolutely!

Would you wait for a fire to break out in your building and then decide to put in fire extinguishers and smoke detectors?

Often businesses or safety professionals call us when they are just notified of an incident or appeal and then there is a mad scramble to control the situation.

The added stress can be avoided, and the courses show you how. By starting the course NOW or contacting us NOW, even when you don't have a claim, you are in a great position to control the claims process.

The courses will prepare you for a claim or appeal by:

Helping you set up a program to respond to an incident or appeal
Have the resources already in place when a situation does occur
An understanding of where you are at as a business or claim manager, so issues are reacted to properly
A system to gather the proper evidence quickly and efficiently increasing the quality of the evidence.
The knowledge of the correct strategy to use or place within the course you can refer to in order to remind you of the strategy
The ability to lead your organization and your employees through a difficult situation
What Skill Level is Needed for these Workers Comp Courses?

I am a coach at heart.

If you have zero experience with WCB OR are a seasoned veteran, this course can be easily used and understood by you.

The course was designed to meet you where you're at in any level, and then take you to where you want to go when it comes to workers' comp.
How can I use the courses?

The e-learning courses are used however you like as they are self-paced.

For custom courses specific to your company, this would be discussed with our development team to work out a schedule for your team.

1-on-1 Coaching sessions are booked for 1 hour.
Are you available if I have questions?

If something about the course is confusing or you're looking for clarification. Perhaps there is a topic you have a question about, and it isn't in the members area. Then as a member you can contact us and select "courses" in the drop-down menu or email courses [@] wcbconsulting.ca.

One of our team will get back to you.

This course is extremely thorough and self-paced. Our team is constantly going back and looking for ways to provide even better information and strategies to make you as successful as possible. We only ask that you are serious about your commitment to learning this information and implementing it. Being successful in WCB claims and appeals comes with applying knowledge to a given situation for a desired outcome.
What if I don't like the teaching style?

We have done our best to ensure that the content we provide is delivered in a way that is meets everyone's learning needs.

If you are concerned about the learning style or how the information will be presented, click the link below which will take to a sample video.

If you still have questions, then please contact us and select "Course Support" from the drop-down menu. Someone will get back to you.
When it comes to Workers Compensation, I find the biggest issues facing professionals that manage claims is a lack of good information and training. It's been my passion and goal to educate professionals from all background how to navigate the WCB/WSIB/Worksafe systems. This gives confidence back to the individual and their organizations. While providing them comfort knowing what their options are when it comes to managing or appealing a claim
– Anthony Butkovic / President WCBconsulting.ca